Skip to content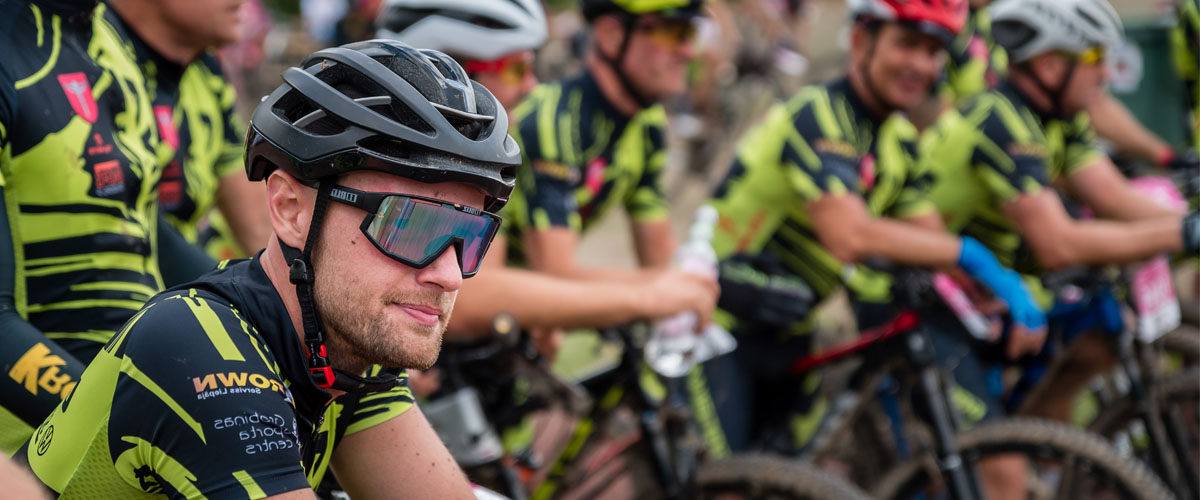 12. august
5. stage
LATVIAN STATE FORESTS MTB MARATHON
REGISTRATION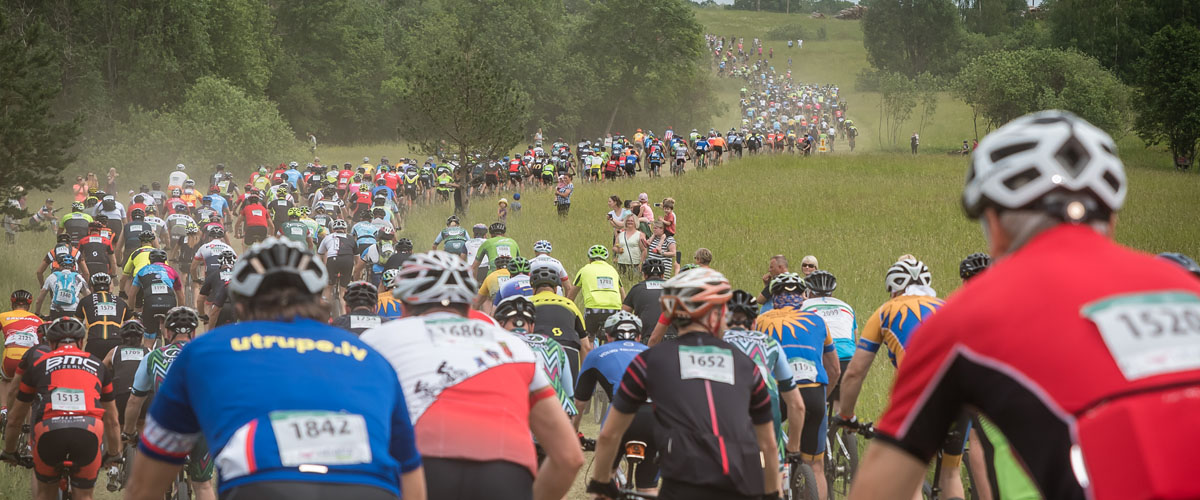 23. september
6. stage
LATVIAN STATE FORESTS MTB MARATHON
REGISTRATION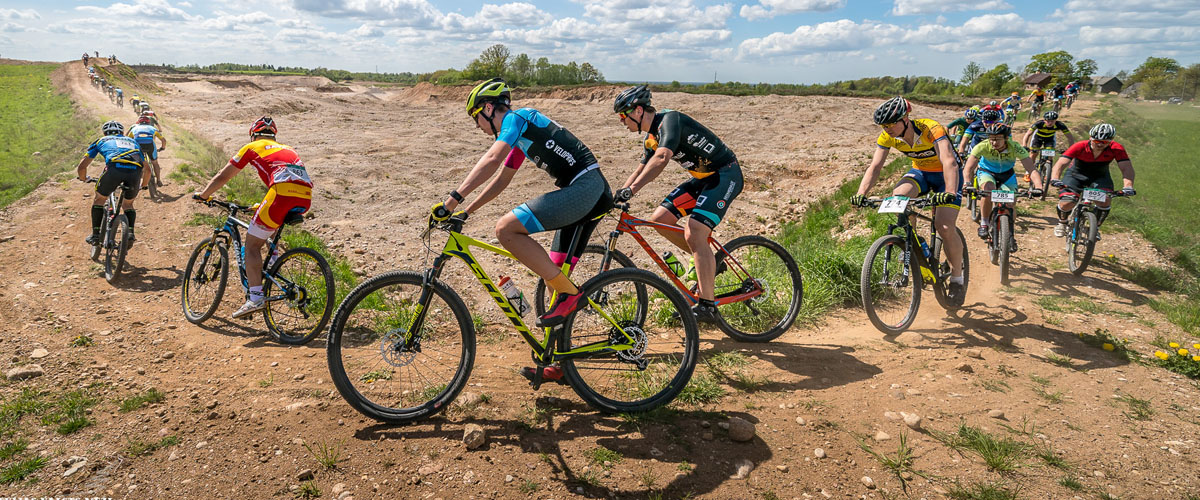 30. april
1. stage
LATVIAN STATE FORESTS MTB MARATHON
REGISTRATIONPRICES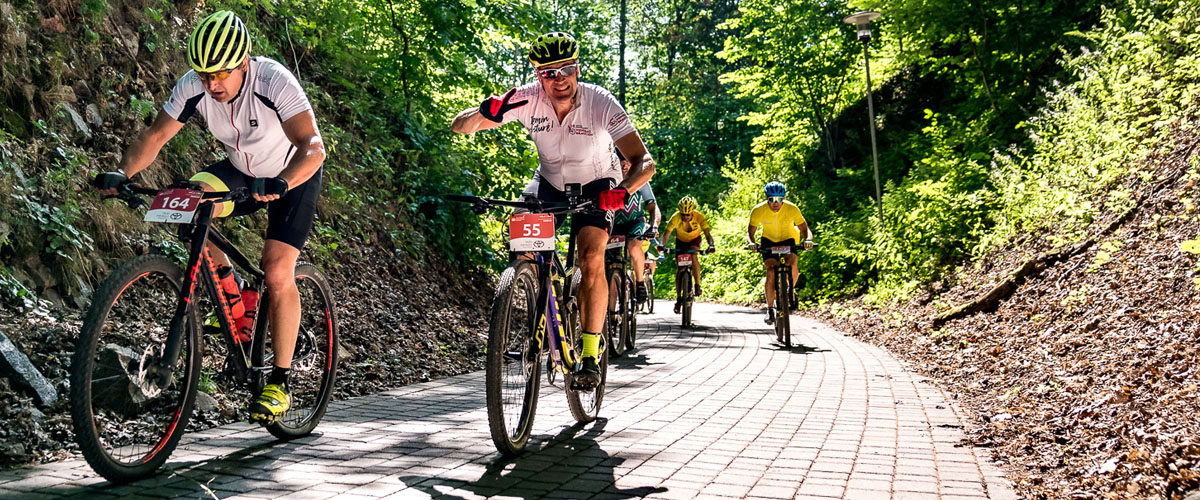 17. june
3. stage
LATVIAN STATE FORESTS MTB MARATHON
REGISTRATION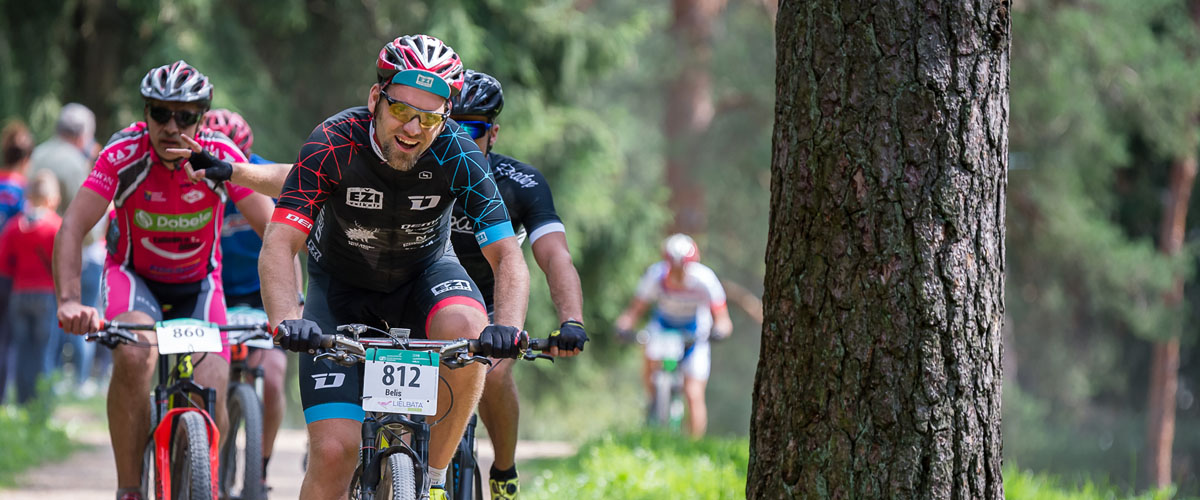 14. may
2. stage
LATVIAN STATE FORESTS MTB MARATHON
REGISTRATION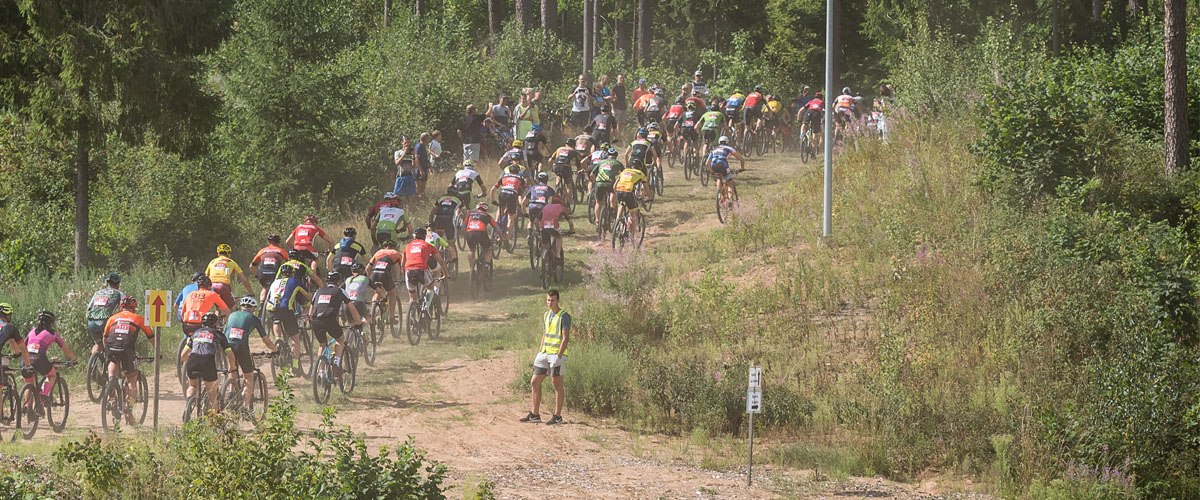 16. july
4. stage
LATVIAN STATE FORESTS MTB MARATHON
REGISTRATION
LVM MTB CYCLING MARATHON
We are proud to be MTB cycling marathon organisers for 25 years, including the European championship in the MTB marathon in 2016, for which we received a gratitude from UEC president. We have been present, have helped build and sustain MTB cycling traditions in Latvia.
The LVM MTB marathon is still one of the most popular and most attended cycling marathons in Latvia. In 2023 we are planning to organise 6 LVM MTB marathon stages in 6 Latvian cities which guarantees track, landscape, MTB adventure diversity.
We give opportunitiy for participants to apply for 4 different tracks – so anyone can choose appropriate distance for them. There is Lielbāta MTB distance (30-40 km), mammadaba MTB distance (15-25 km), Children competition and, following cycling world trends, we have added Toyota Gravel distance (55-70 km) in our competition program
LVM MTB MARATHON 5th STAGE STARTS IN
00
Day
00
Hours
00
Minutes
00
Seconds
DISTANCES 5th stage
TOYOTA GRAVEL
DISTANCE
55–70km





Competition center


REGISTRATION

Designed for more experienced cyclists who train at least 3 times a week. There is no bustle at the start. Everyone, according to their own strength, can find their own group to enjoy the exciting slopes and beautiful scenery.
LIELBATA POPULAR
DISTANCE
30–40km



Competition center


REGISTRATION

The largest of the LVM MTB marathon distances. It features dynamic courses that require a bit of physical and technical training. It is advisable to do at least 2 bike rides per week before taking part. Suitable for amateurs and beginners with little training experience.MAMMADABA
DISTANCE
15–25km





Competition center


REGISTRATION

The most leisurely of all the distances. Perfect for nature lovers who want to enjoy not only the track, but also the surrounding scenery. The difficulty level of the course is significantly lower than for the Toyota Sport and Lielbāta Popular courses.
MAXIMA
Children's Event
0,3–2km
Map


Competition center


REGISTRATION

The exciting and fun Maxima Children's events are bursting with positive emotions and are suitable to every little cycling lover out there aged 3 to 10. The distances are set up in the centre of the race and range from 300 – 2000 meters. Each participant receives a prize for their participation.
RESULTS

TEAMS 4th STAGE
TEAMS


INDIVIDUALS 4th STAGE
INDIVIDUALS

STARTS

TEAMS 5th STAGE
TEAMS


INDIVIDUALS 5th STAGE
INDIVIDUALS

OUR SUPPORT



REGULATIONS AND PROGRAM
Covid 19
As of 1 April, all safety measures related to the Covid-19 pandemic, including requirements for certificates to receive and provide services in Latvia, are lifted, but please take care to disinfect your hands, keep your distance if possible, and wear masks if necessary.
We will keep you up to date, if there are any changes, if there are any new safety measures, we will keep you informed to make the event safe for all of us.
News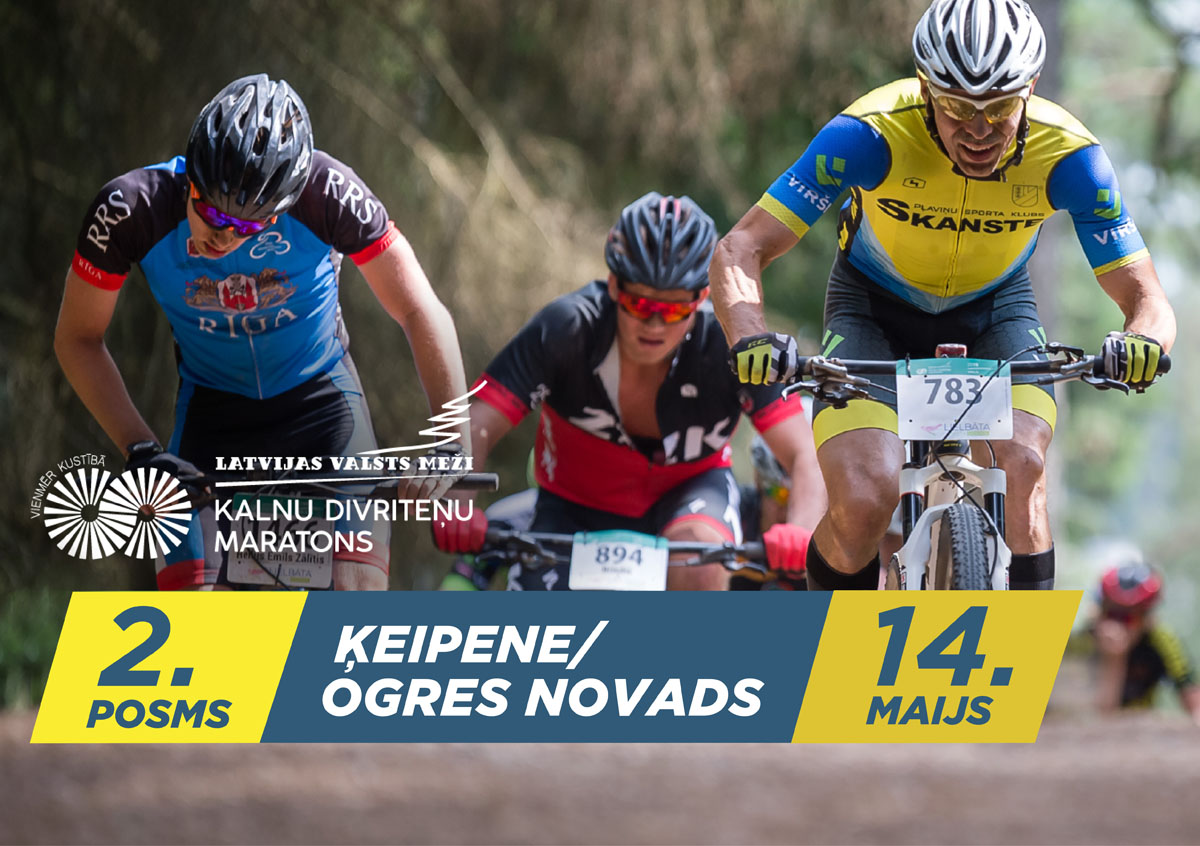 The 2nd stage of the Latvian State Forests Mountain Bike Marathon in Keipene has been moved to 14 May.
Dear cycling lovers. First of all, I would like to say a big thank you and congratulate you on the start of the new season! Cesis – Valmiera was a real holiday for every cyclist. The next stage, which will take place for the first time in Ķeipene, Ogre region, is fast approaching. The winter did not recede for a very long time this year, as a result of which there were very limited opportunities to plan and prepare the route of the new section in time. Although the conditions are now much more pleasant, there are still a number of significant challenges in preparing the track to be safe and enjoyable.
As a result, we are forced to make a decision to move the Ķeipene stage of the LVM MTB marathon a week later from May 7 to 14. Until then, the track will be prepared at the highest level for everyone to enjoy.
Hope of understanding,
The organizing team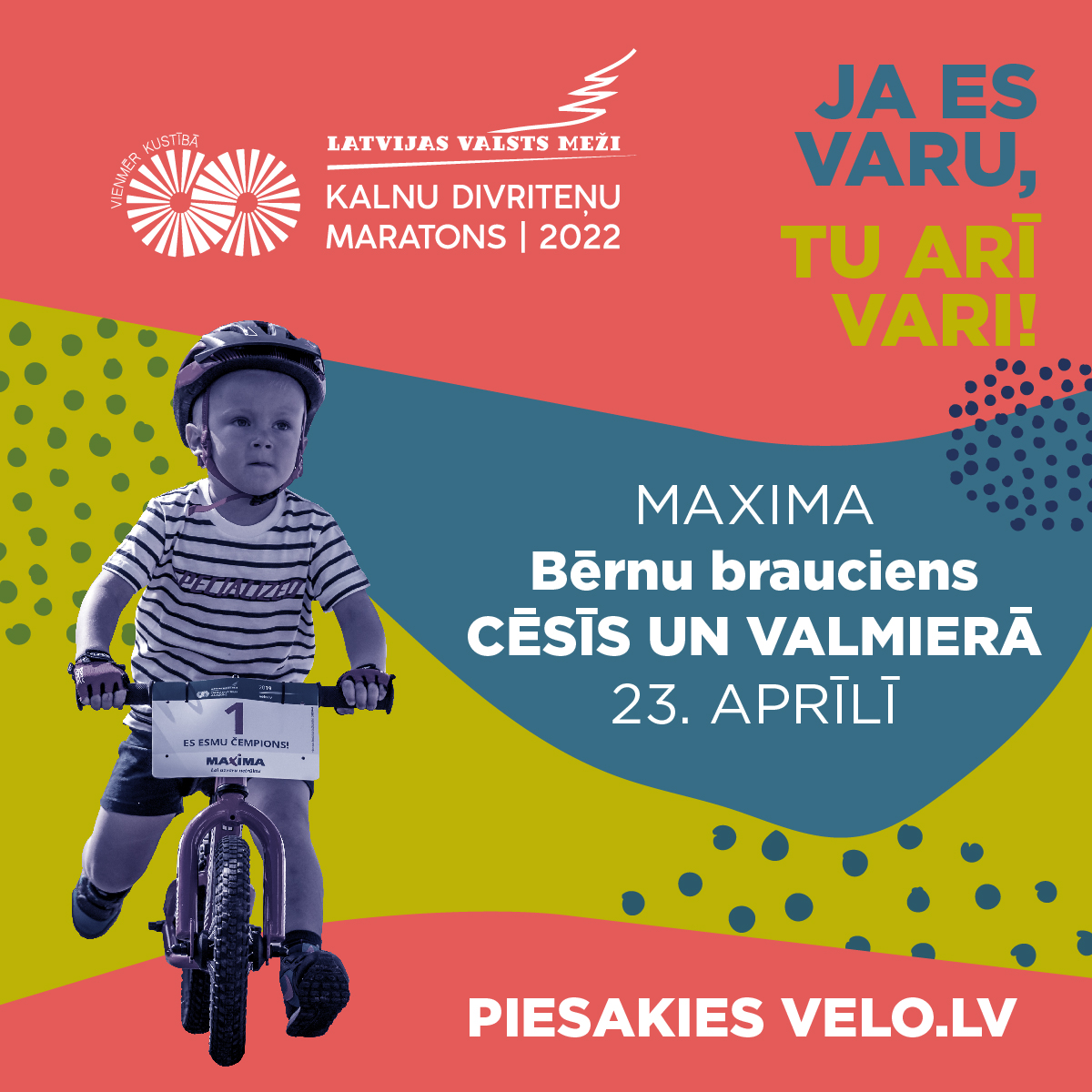 MAXIMA Children's Event
In the 1st stage of the LVM Mountain Bike Marathon in Cesis – Valmiera Maxima children's race will take place in both Cesis and Valmiera. Choose a race city and register.